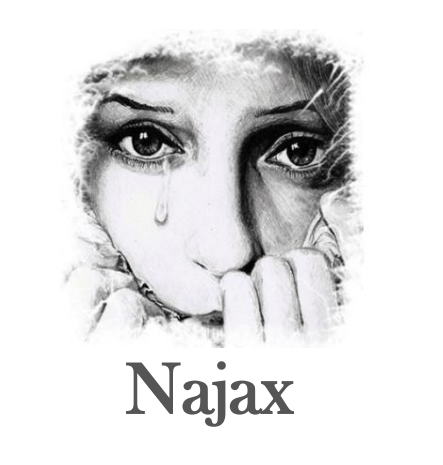 THIS IS PART 3
knowing, looks down at her daughter. She felt it, They didn't ask anything.
Although the plan, so far, is going well, there are worries is included. She wants to find success, but this is how she does it It is something they have to do, but they don't do it some days. It is an act against her personality. That they She feels lost. The wrong and the right go together sat down and invited him. "To love someone, my fault It's not," she says to herself.
The more you think about it, the more you think about it.
The feeling in her chest is increasing. The weight on her shoulders The ride brings another joy. After a while, she sighed It reabsorbs several gallons to come forward again throw it away. The heart is pounding. She doesn't want to think about it, if And when it stops, it feels empty. New to Jewry, with need and heavy feelings, it started. That's just the beginning It is, you don't feel it.
She keeps busy with her personal activities and housework. and she sees herself adding flour to the tea. She goes into her room to get something, period She stands there for a long time to remember what she wanted. They don't listen to calls, they make mistakes in their inquiries that answer. It can stand in one place for a fixed hour. The eyes She can forget more about blinking. It was flown. If the feeling was still there, today it is. Later that night she wanted to know about her friends, because they didn't call. Hoodo was the first. He It didn't happen. She ended up in the desert. It's happening.
Hello? she heard.
 What about the Sahara?
After breakfast, she asked, "Maybe I lost Hoodo." That fire happened".
 My brother brought me the car this morning and gave me the keys delivered while I was away, it turned out. She didn't even come to me
Beating.
 Amazing, the woman has a new friend.
You don't have a vision, one who has courage, it's Hoodo dinu-lage.
She told him that he was missing from the room, and then "We hear each other," they concluded. Since she has just graduated from a long education, Najax She felt that she needed to spend time with her mother take. While Hoodo is speaking, the whole plan walking, I follow mom everywhere. It became a decision distracted from a man who has power over her mind.
Three days have passed, still no news from Hoodo. They have spoken to her family and know she is safe. The reason why she did not talk to them was Najah's account cannot be resolved.
As usual she was lying on her chest on her bed, face down The computer screen came on. Color She was roaming around in blue and white.
She entered the Hoodo page.
She missed any information. She is depressed reduced their movement. After a while he had an idea. Oh You have not viewed the Ambaro Dheer website. What was the person's name? first? She got it. Dozens of photos are up for grabs. The title is "last night and fun". She was so funny Lazily continued to touch the pictures. Five photos as she passed he slapped the sixth in the face like a stone was thrown. A wall She thought she pulled it.
When a hand was placed over her mouth, she thought her heart was being squeezed.
A cold sweat settled on his nose.
She looked at the picture. It's Hoodo. Her tight lips narrowed her eyes. The camera she looks up. He is standing next to her. Success itself. If it had been standing, it would have fallen. Nothing now Another thing went down: her heart. She kept her eyes on him. She blinks and looks again. The picture will change she checks. But it is him, the Najihi she had and is with her now Hoodo agreed. Her mind didn't process it were busy, this time did not allow. Her little spirit was emotional drowned. Her white eyes were clouded. Your stomach moved, your chest moved. She couldn't help it, Sahra she called. Sahra who didn't know anything said slowly "hello". Illeyn is an emotional person, completely silent, whatever she says refused to come out. Her throat is open. It is forced vacated.
 Hey Sahra, did you go on Facebook today? Sahri was not expecting that implied question. If she says "yes". She can have a crime. If she says "no" she is lying can. She acted on the lie.
 May it be, hey?
 Is the computer nearby? She pushed him to one side and said:
 Sweet May, what's up?
Unyielding success continued.
 Are you talking to us on the phone?
 So log into your Facebook on your phone, I'll tell you something shows.
 And why don't you tell me just go to Facebook, wait for me
entered the.
 Did you get in?
 A little bit. He's walking around. The heavy Telesom wait for me.
 Did you enter?
 Yes, I'm in now, hey?
 Ambaro Write her name.
 What did you see? I wrote it.
 See the top pictures?
 Yes, the scourge of thin heads.
Open it and move on.
 Oh, I see you.
 Leave me alone and move on. Image..
 Alla hoognay! Naa ma Hoodaa?
 Talk about it!
 Hello! Don't wait for us… by God, it's her, the curse God! Bad mouth!
 It's the night of the party.
 And wait for us, and they are the disciples of Eribode called everyone.
 Do I know! Are they the ones??
 They are full of naa, the small andshort one. Give it to us What does a woman mean but.
 I didn't understand either.
 Did she talk to you today?
 Is it a hoodo?
 So who?
 No, I'm going to hit you now.
 May, leave it alone. We will not talk to her until she speaks.
She put the phone down and went to the side of the bed summed up as she knelt on her stomach. The feelings of her Najax was stronger than the one she got from Hoodo. She felt betrayed. She knows that the man does not not connected, but that Hoodo was in the plan This kind of move has become a problem. It is in between woke up. She looks for a reason for the picture, but she doesn't. She is not wearing anything, yet she is burning. She can. The horror took another turn. His stomach hurt healed. The feeling of the genre has become another. Anger and resentment he changed himself.
The hours are passing like the minutes, the questions are not A country's answers are worthy of its mind. She thought once turned over while she was lying down, and she did not want to. Two hours later she woke up to the sound of the phone. It is Desert.
– Where are you sleeping? Are we following you?
– And you?
– Me and Hoodo.
When the last letters reached her ears she said were placed in cold water and sprinkled. She jumped up. Run she started in the house. They have very beautiful clothes she stood up, quickly painting her face. In her mouth for a while She kept training for laughter. Not to be noticed as it is she decided.
The sun has not yet set It woke me up
she jumped out. Face from inside the car Smiling brought back the memory of last night's photo. Thousand She wanted to ask questions at once, she couldn't answer them I didn't know. She forced a greeting and looked carelessly at his face Hoodo where the worry is evident. The back seat is empty enough to sit. Prayers and words are stroking above period of time. They couldn't get together. Sahra made a decision, She started for him.
– Naa dee Hoodoy, you know and we haven't heard from you for four days find. You were out of business, see how things are going for you Tell us what you did and what you found.
She cleared her throat before she started.
–Een, the first is true and I was missing something. Also plan I had most of them and we were walking Don't you know?
Don't worry about success, don't worry. The speech is silent.
– So the day I left you we went together and the long one. I was amused by you, Illeyne, a lot I told him. A lot of things that I refuse some days I only had "it's the truth". You are a great wife I thought about it.
Little women, not little but something like that I went among the children who were acting. Three dementias with her There are similar things that come from the diaspora. A whole group of people Out of six wives, I became seven. It's a must I had to act accordingly. They are people who follow each other in the morning. and leave only at midnight. In the morning with me, yes like the cloth used to be thrown in front of the house every night. Me and the sleeper will stand on me again in the morning. It turned out that I don't care, I don't care. I want to be one of them It was in that interest. I've missed you before.
Sahra: And you missed the time to call us?
– By God, I didn't swear, yes I did. I never them I stayed with him, and sometimes I fell asleep. Even my phone on two days next he was without fire and God knows me. But I do I admit that this is wrong, as my situation will be however. I should have written to you, but I thought they would understand too. Najah, who was very quiet, wanted to speak.
Najax: habeen hore xaggeed ku maqnayd?
Hoodo: habeen hore, habeen hore een.. horto naagahan aan kuu
sheegayaa waa naago hawada la haysta oo noloshaba ciyaar iyo qosol
uun u haysta.
Najax: …
Hoodo: They don't work for anything but a party and a party. Now I went to three parties in four nights. We only stayed overnight without ceremony, she took us to a hotel for dinner that night. The first two parties were normal, with clothes unless he was proud of himself. But last night..
Sahra: yes, talk about that last night.
Hoodo: Take this advice, last night, a woman was sailing. The ceremony held is called "Good bye". They are elite people coming, men and women. Show people who come, success is in it. I didn't know then. The party was going on for a while came in, dee is like the unbelievers who greeted each other on the cheeks kissed each other.
Let's get rid of these bumps People are praying for you. It's a drag. And he is not a person Crazy, he greeted everyone briefly. It's time for us later. Some time after the ceremony was over, Ambaro Deer called. Maybe she was showing me how are close to each other. Now that woman is married!
Najax: Who is she?
Hoodo: Yes, it's a month, they got engaged recently. But I heard that she and he used to talk together in the early morning. Don't get tired of talking, that's how it is finished.
Sahra: You took pictures with them.
Hoodo:Yes, when he was leaving.
Sahra: you are laughing so well..
Hoodo: Alas, we are broken, why are you angry with me?
Is the picture the problem? Good luck, Sahara! Talk to me!
Najax: No one will be angry with you brother. free man,
You can draw who you want.
Hoodo: Naxhaey, listen to me, as this man was leaving Suleekhi said..
Sahra: Who is Sulekhi?
Hoodo: see Ambaro Deer. She said, "Good luck, take a picture Join us." It's a shame that I was forced to take a photo I don't care about this, let alone my fat ass. What do you think? Have you ever woken up?
Najax: We did not understand, and you did not bring us anything don't tell But it's okay, because the man is not my husband.
Hoodo: I said to you, brother, if you want me believe it. Where did you see the picture? Who put it in?
Najax: ""Siiq Leebal" entered the dee, the long plague.
Hoodo: It works on that too. So we say, I'm not interested in the small butt of women and I'm sorry Yes, you know me well and you are not learning me today. Do we continue with our plans? What happened to you guys? Is the room found in the Sahara?
Sahra: The room is ready, yes. We just have to make an agreement with them
left.
Hoodo:Basically, I will also pay the first month's money.
Najax: Why are you giving it to me?
Hoodo:Oh poor thing, you don't know anything. I'm from here A woman with a bear standing next to her. I'm fine these days.
Najax: what have you seen!
Hoodo: There is something before all this, when he The young man sitting at our table told us that he had a dinner party the presidential palace he is occupying. He gave us tickets While we were sitting there, I picked up two more I said, "Bring the governor and his deputy tickets that I can deliver to them."
Najax: Hey, hey, let me know.
Sahra: Don't be surprised by God.
Hoodo: This is what I told you. And he did said "who is the governor". He thought it was a man. Give me some advice I said, "Haven't you heard of the girl from the Horn of Africa?" choose such and such". By God, I am missing my mother.
IT'S PART 4 ​​WATCH PART 5
Telesom culculus ayaa i sugaysa.  Ma gashay?
About Author